About the founder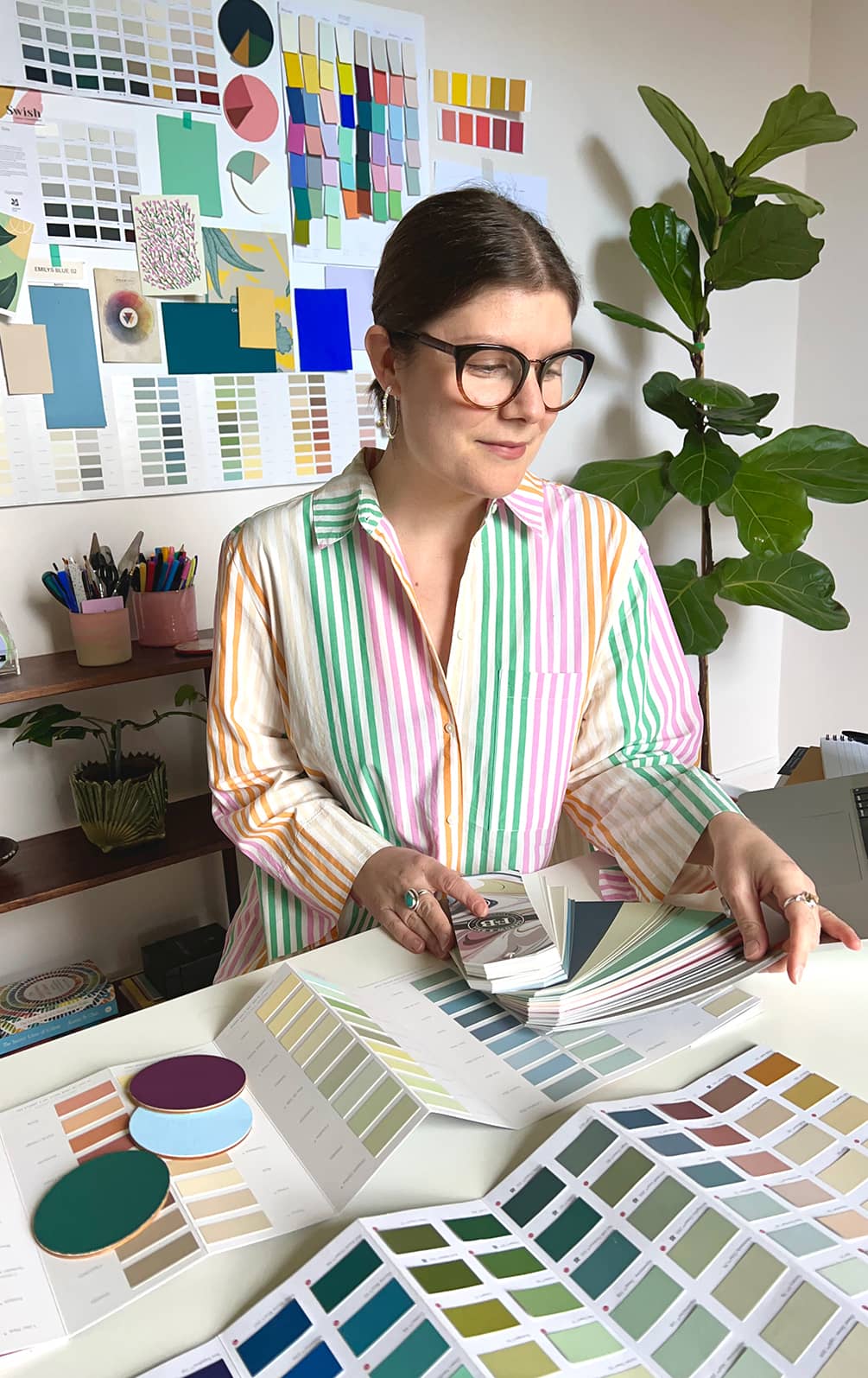 Hi, I'm Emily and I love all things colour! From how it makes us feel, to how it transforms with light, how you can create palettes of beautiful harmony or bold and unique symphonies. I'm also a self-confessed decorating fanatic, and in my spare time you'll find me painting anything and everything I can get my hands on… much to my husband's despair!
My colour fascination developed when I completed my Interior Design Diploma at The National Design Academy and ever since then I have been on a mission to learn all there is to know about the effects of colour in both Interior Design and our lives in general.
I've worked as a Colour Consultant for a leading paint brand and completed various colour theory courses to feed my fascination, all of which led me to create Swish, a combination of my love for colour, Interior Design and finding happiness in your own surroundings.